Our outstanding team is here to help you reach your healthcare goals. Contact us today.
Welcome to Infinity Spine Center located in the beautiful city of Belmont, California. At Infinity Spine Center, our Belmont chiropractors specialize in helping people get to the root cause of their problem. Whether you are trying to figure out why you have been having the headache your whole life or why you keep feeling pain down your legs, we will help you figure out how to correct these problems and make sure you understand how to prevent them from coming back. We look forward to meeting you and helping you along your journey.
What We Offer at Infinity Spine Center
We have hand selected a variety of techniques that compliment each other and when used appropriately can maximize healing capabilities. A personalized care plan is developed for each of our patients lifestyles in mind.
Chiropractic Care
Our gentle, specific, chiropractic adjustments are tailored towards each and every patient. Whether you are a precious newborn child or training for a triathlon, we have the perfect techniques to help you be the best you possible.
Advanced Physical Modalities
Additional physical modalities such as low level laser therapy, percussive instruments, and taping are offered to help improve the quality of your health, healing, and ability to do physical activities.
Guasha & Cupping
Guasha and Cupping are two ancient techniques in Chinese medicine that have been used for thousands of years to help with many different ailments including stress, insomnia, and headaches.
HOW CAN CHIROPRACTIC CARE HELP YOU?
Many people dismiss chiropractic as being something only for back pain, but chiropractic treatment can be used to treat a wide variety of physical issues, such as migraines and headaches, chronic pain, carpal tunnel, pain due to injury or muscle strain, and much more.
At Infinity Spine Center our chiropractic team is ready to meet with you to discuss your needs. We will help to design a program that is right for you. We look forward to meeting you.
Chiropractic Care May Help
You don't have to live in pain. We are here to help you get your life back.
THE HISTORY OF CHIROPRACTIC CARE
The word "Chiropractic" is derived from the Greek words "cheir" (hand) and "praktos" (done) combined to mean "done by hand." It was chosen by the developer of chiropractic care, Daniel David Palmer.
In 1895, D.D. Palmer performed a chiropractic adjustment on a partially deaf janitor, Harvey Lillard, who later reported that his hearing had improved due to the change.
D.D. Palmer opened the first chiropractic school two years later, and in the century since, chiropractic professionals have used spinal adjustments to help people prevent and cope with back pain, carpal tunnel, muscle strain, headaches and migraines, and a variety of other physical ailments. Millions of people benefit from the work of Dr. Palmer today.
TRAINING OF A CHIROPRACTOR
Chiropractic doctors go through a minimum of four years of schooling at a chiropractic college, generally preceded by an undergraduate degree in the basic sciences or several years of experience in a prior relevant health care field.
Students of chiropractic care must spend a minimum of at least 4,200 hours with their teacher, and a minimum of 1,000 hours of fully supervised clinical training with an instructor as they learn the appropriate diagnosis and treatment techniques to help heal your body and restore it to its natural, fully functioning state.
Our chiropractic team is ready to meet with you to discuss your needs. We will help to design a program that is right for you. We look forward to meeting you.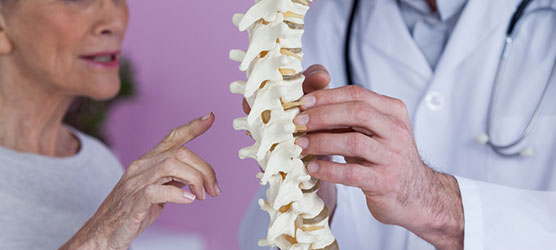 HOW TO FIND A CHIROPRACTOR IN Belmont
This guide will help you find the best chiropractic clinic in Belmont for you. When most people in Belmont decide they need a chiropractor, they end up doing a search and just picking someone at the top.
Being at the top of Google for the chiropractic search does not necessarily mean they are the best chiropractor for you. Follow the steps below to make sure you are picking the right chiropractor for you.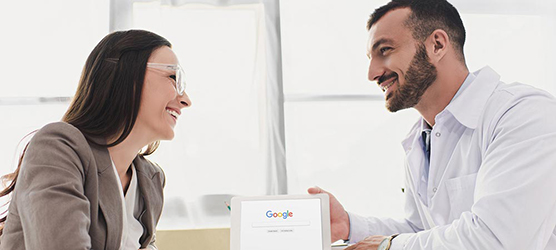 Time Needed: 5 minutes
Total Cost: USD 0.00
4 EASY STEPS TO FINDING A CHIROPRACTOR IN Belmont
Step 1: Open up a Google search
You will want to type one of the following in the search bar:
Chiropractor Belmont
Chiropractor 94002
Chiropractor near me
Best chiropractor in Belmont

Step 2: Review Their Website
The best chiropractors in Belmont put as much care into their website as they do into the rest of their office. By reviewing their website you will get a good feel for the doctor and if they are right for you.

Step 3: Check Out Their Reviews
Check out the Google Business Page of a chiropractic clinic you are thinking about visiting. It is easy for someone to say they are great, it's a different story to get other people to say great things about you.

Step 4: Give The Office A Call
Now that you have a basic understanding of what the office is about. Give them a call to make sure they fit the message that their website and GMB have been sending. You will know in a few minutes whether the office is the right one for you.

Components of the Gonstead System